XenoTrack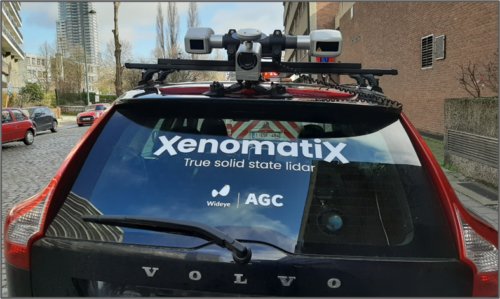 XenomatiX uses the 6D road lidar to measure and collect high-precision and up-to-date data of road networks or sections requested by the customer.
The data collected includes raw digitized road data including surface damages, surface conditions as well as road markings. The data is collected using a true solid-state lidar sensor XenoTrack mounted on any vehicle. Any road can be digitized from community road, national road, highway but also harbor quays, airport runways, and even off-road.
Depending on the required usage of the data, different formats and further analyses are offered.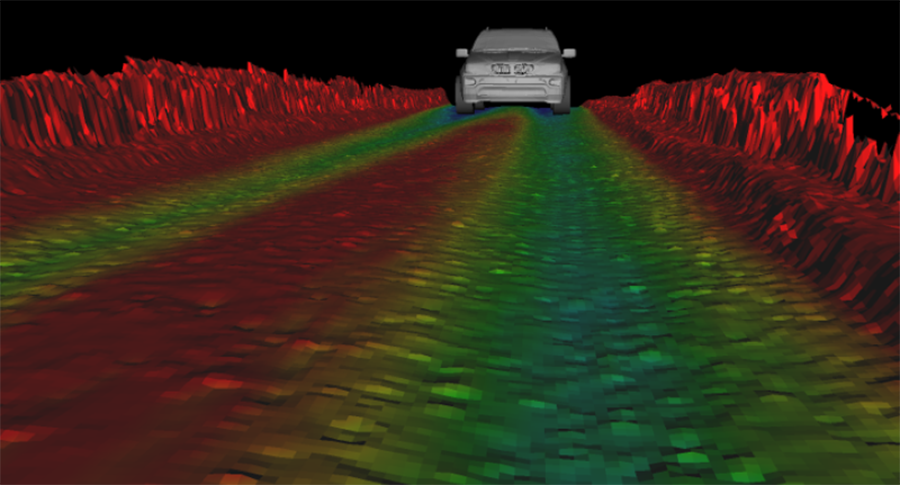 Road digitization for endurance simulations
Do you need digitized road data for simulating vehicle dynamics or accelerated endurance testing? XenomatiX lidar records in high resolution and with high accuracy 3D road profile maps, to deliver the detail you need for trustworthy simulations.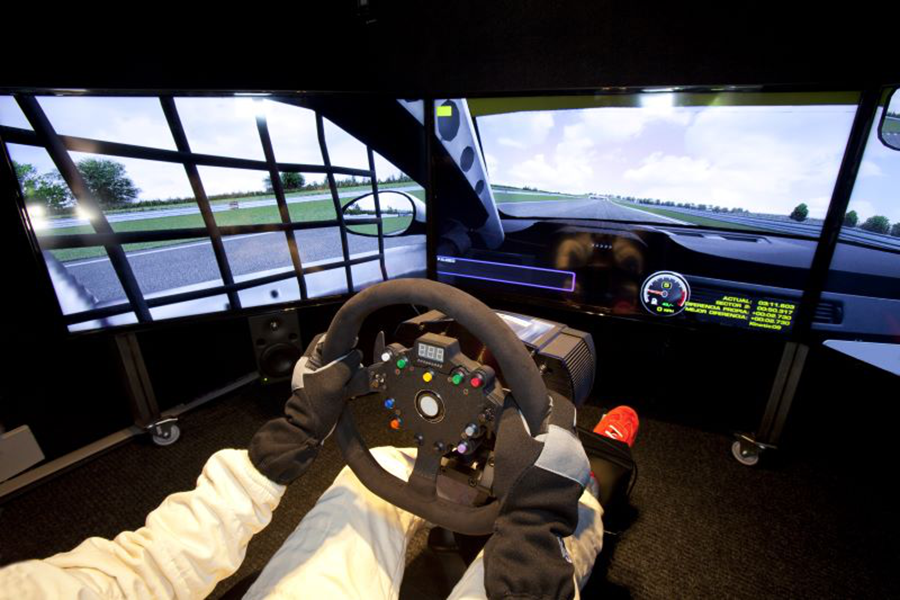 Real-time driving simulator
Do you want to simulate a subjective driving experience? Although you can virtually engineer the full car on your computer, the trick is being able to design the subjective feeling to drive. New features and algorithms are often tested and tuned on a driving simulator, combining the physical experience with high-level camera and actuator technology. To match the feeling to the view, variable, real road data is combined with real or virtual camera images. Implementing a database of the road spectrum used gives decision making value to theses simulators. Subjective feeling requires accurate and synchronized input.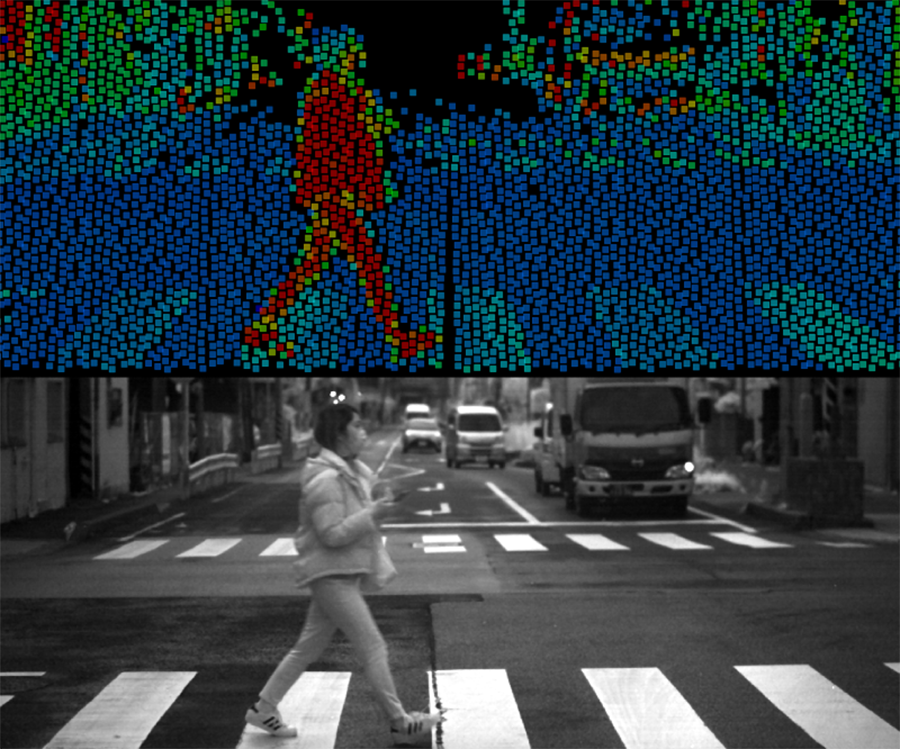 3D reference instruments for camera application
Are you challenged in your camera application? As cameras have become standard sensors in cars, many developers use the camera as an input for their application. However, cameras are not the most accurate measurement devices. Therefore developers try to train the camera with reference data. And reference systems require high resolution, reliability, accuracy and flexibility, all features which XenomatiX' lidars offer.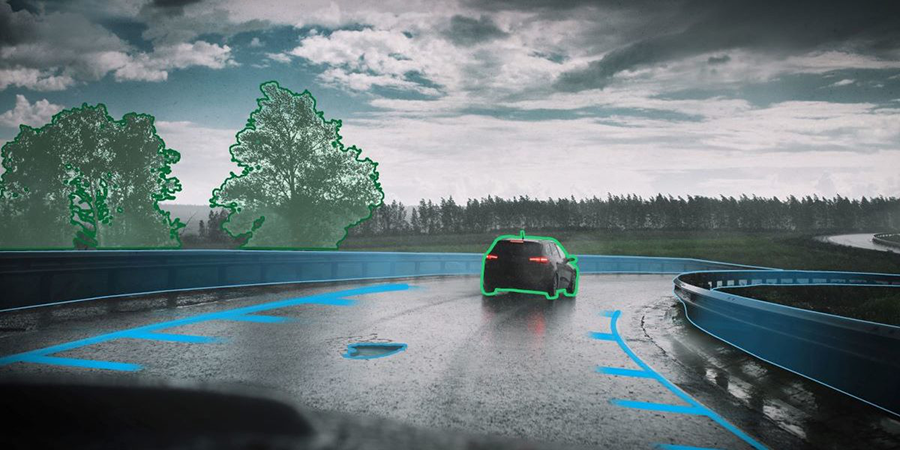 ADAS
Passenger cars face constant pressure for higher safety, reduced fuel consumption, enhanced driving assistance, etc. imposing ever harder and more stringent requirements on car sensors. This evolution and the ramp-up to Level 3 ADAS, or even to Level 5 autonomous driving, pushes for superior performance sensors such as lidars. XenomatiX solid state lidar offers the reliability that can make this evolution towards autonomous cars real.

Robotaxi & Shuttle
Already part of mobility solutions on campuses, airports and confined areas, Robotaxis and shuttles keep the promise of democratizing and facilitating transport. XenomatiX solid state lidar provides high resolution 3D data fused with parallax-free 2D recordings, making it the sensor of choice for safe and reliable Robotaxis and shuttles.

Bus & Truck
The bus and truck sector is challenged by a multitude of macro-economic & ecological factors. Autonomous trucking for cargo and bussing for passenger-groups hold the power to answer both economical and societal challenges fueling the need for advanced assisted driving functions. XenomatiX, with its true solid state lidar can be a partner in your roadmap towards full autonomous driving.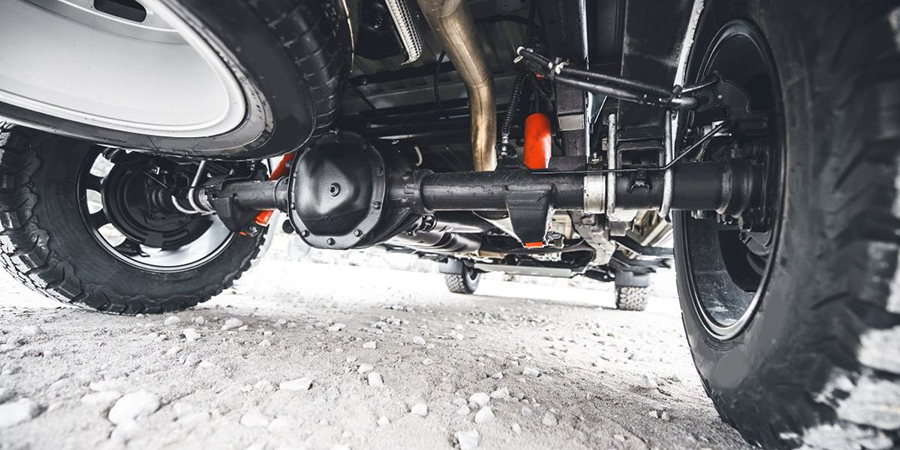 Automotive Suspension
Demand for superior and better driving conditions pushes technology providers to release ever more enhanced road control functions improving comfort and safety. To stay ahead and offer best in class road control solutions, XenomatiX offers a unique cutting edge lidar, ultimately designed for preview with road profile measurements accurate to within a millimeter, bringing your active suspension towards the next level.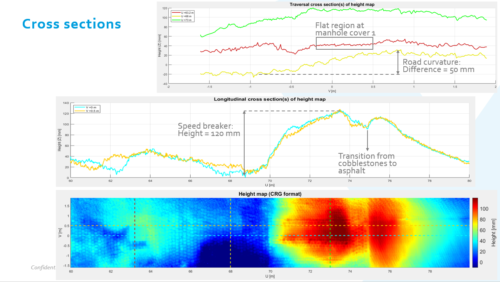 NVH&Durability CAE
Use road maps to conduct simulation experiments, which belong to the classification fatigue damage test of the vehicle endurance test (the stress from the chassis components, etc., the results are obtained through the test), and there are requirements based on various road conditions. If the actual vehicle is used The road test method is extremely inefficient. Through this system, the field road spectrum can be collected and imported into the simulation, so that the vehicle driving simulation test can be carried out quickly, safely and repeatedly to calculate the fatigue damage degree. This method can also be applied to the stability test and driving comfort test.
Based on Flash solid-state lidar technology
Multi-beam method without moving parts
Road surface shape (height) measurement, up to 2mm high accuracy
High-speed and high-resolution measurement at 180,000 points per second (3000 beams*60Hz sampling)
Light and dark (day and night), bad weather (rain, snow, fog, etc.) can be measured
Compensate for vehicle roll and pitch factors
The road surface information in front of the wheel can be output in real time at 300 points per second
Can correspond to the speed of 250km/h